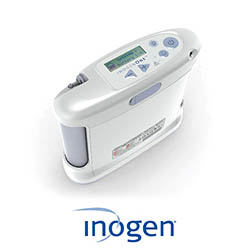 Inogen Portable Oxygen Concentrator
Inogen G3 portable oxygen concentrator (POC) is a lightweight device, you never need to worry about running out of oxygen and you don't need to carry heavy tanks.
Features
Besides normal filters cleaning (No other maintenance)
Bolus delivery cycle & more oxygen is delivered as your breath rate drops
Stylish carry bag
Car/Wall charger
Simple control functions and  easy-to-read LCD display
Specifications
Oxygen Flow: Intelligent Delivery Technology 1-5 Pulse dose settings
Battery        :     Single upto 4.5 hours, Double upto 9.5 hours
Dimensions of Inogen G3 (L) 8.75″ x (W) 3.0″ x (H) 7.25″
Weight: 2.2 kg.
Sound Level 39 Decibels (at setting 2)
Designed for 24/7 use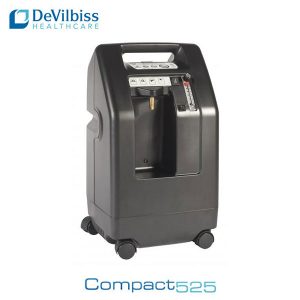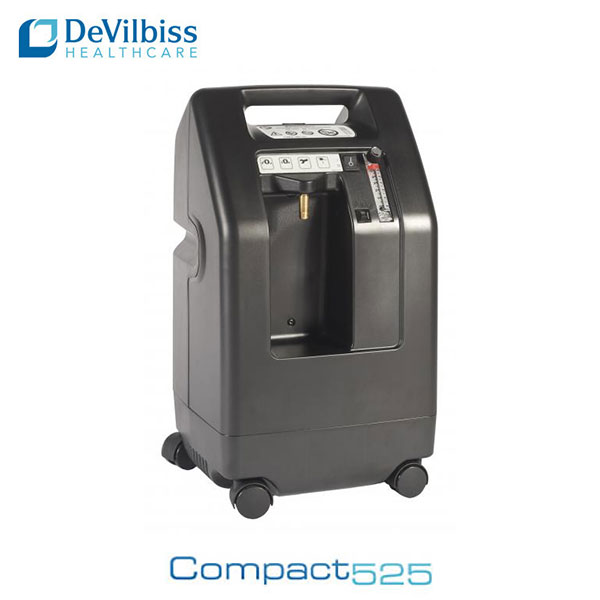 Compact 525 Oxygen Concentrator
Compact 525 oxygen concentrator is designed and built to meet the high demands of patients and cost challenges faced by service providers.
Features
Improved sound level reduction
Front label with easy to read pictograms
New black colour
2 part case design
OSD® Sensor for continuously monitoring
Specifications
Dimensions of oxygen concentrator
62.2cm x 34.02cm x 30.4cm
Weight = 16.3 Kg
Sound Level 40 dbA (50Hz)
Flowrate: 0.5 – 5 l / min
Oxygen concentration : 93% ± 3%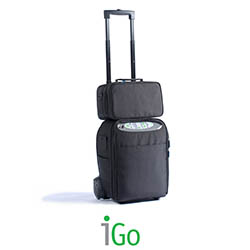 iGo Portable Oxygen Concentrator
The iGo provides portability without comprising oxygen performance and allows the patient to maintain their independence and carry out a normal daily routine.
Features
Small and lightweight
OSD Sensor for continuously monitoring
Can be operated from a 12 V car  socket
Airline Transport Approved (FAA)
Delivers up to 3lpm of Constant flow
Delivers up to 6lpm of Pulsed flow
Specifications
Dimensions of oxygen concentrator
38.1cm x 27.9cm x 20.3cm
Weight = 8.6 kg / 7.0 kg(No battery)
Sound Level 40 dbA (50Hz)
Altitude: 4000 metres
Oxygen concentration : 91% ± 3%