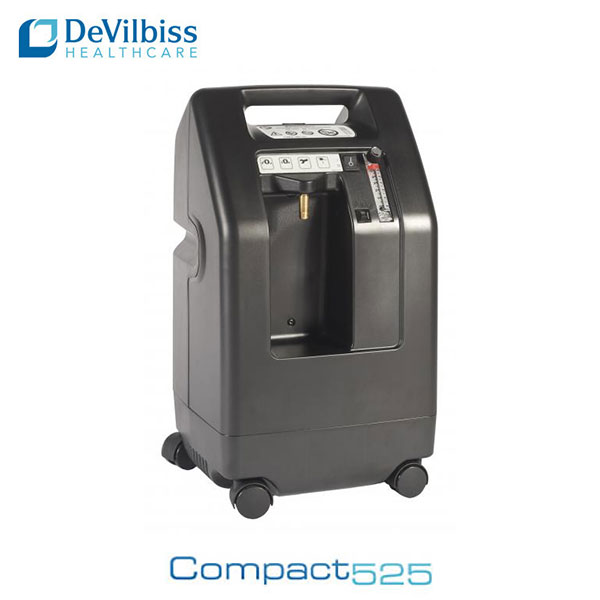 Get free quote Enter your details below
Mediniq Healthcare Pvt Ltd is providing you the advanced medical equipment from the world's trusted brand. We have multibrand under the one umbrella with round the clock services, we also provide discounts on the medical equipment. We are well known for providing Oxygen concentrator on Rent, We are also an authorized dealers of the world class brands of oxygen concentrators like DeVilbiss, Philips, inogen, AirSep available for sale, rent and trail purpose .We have a dedicated team of Doctors, Nurses, Bio-medical Engineers and MBA's to fulfill the needs of the customers.
Oxygen concentrator on rent is an advance medical device which is used to deliver oxygen to those patients who requires it. The patients may use it if they have a problem that causes the low level of oxygen in their blood. It is a small energy efficient and very lightweight device which is easy to use at home or at the time of traveling. For the oxygen therapy, our oxygen concentrator on rent is one of the lightest and the most energy-efficient non-stop flow home oxygen concentrators on the market today. One can easily adjust the number of hours for usage and the flow rate of our device. This is easy to store and the energy-efficient instrument which requires very less maintenance widely.
Oxygen Concentrator on Rent
Features of oxygen concentrator on Rent:
Improved sound level reduction (the quietest concentrator yet)

New black matte color

Front label with the easy to read pictograms

With 2 part case design

With 3 years warranty as standard (even an optional extended 2 years warranty package is also available)

The Visual and audible alarms for the low oxygen levels, power failure, the pressure drop and service required

The clever power management system utilizes the Turn-Down Technology by providing the less power consumption below the flow rates of 2.5 l/min

OSD® With Sensor for the continuously monitoring oxygen levels

Oxygen outlet which is incorporating a fire protection adapter

The Reduced packaging: reducing of materials and waste, as well as the transportation costs and the emissions – without compromising the product protection
Oxygen Concentrator on Rent– Specification:
Dimensions (H x W x D): 62.2 cm x 34.02 cm x 30.4 cm

Sound level: 40 dbA (50Hz)

Weight: 16.3kg

Flow rate: 0.5 – 5 l/min

Oxygen concentration : 93% ± 3% (0.5 – 5l / min)

Electrical Requirements : 230V / 50 Hz    

Power consumption: approx 290 watts at 2 l / min and approx. 312 watt at 5 l / min
Renting an oxygen concentrator allows the patient of low oxygen level to try it out before purchasing a specific concentrator. Testing of a rental concentrator under the specific conditions that it will be used for when it is owned will help you assess its worthiness for the purchase. Test it during the activities that you enjoy, test it while you are free & resting, and of course test it while you are sleeping to see if it is adaptable to your needs and comforts. For many, an oxygen concentrator is only a long-term purchase decision. There are wide choices of oxygen concentrators but selecting the right oxygen concentrator to purchase can be made easier by renting one as the trial to test its capabilities to meet your specific needs, comforts and the lifestyle.
Oxygen Concentrator on Rent

for Short Period:

The Oxygen concentrator on rent makes sense if you will only need it for a few weeks while you recover from the surgery or an injury. Though there are the number of local medical supply companies that provide the rental oxygen concentrators, many oxygen patients find that the high rental cost is illegal. Finding an online rental oxygen concentrator may be a more cost-effective, particularly when your health insurance company is not going to cover the rental expenses.

Rental bundles offer an understanding into seeing what an oxygen concentrator best suits your requirements; regardless of whether it's for going about or ordinary utilize, our rental bundles permit you opportunity and versatility without the worry of depending on an outsider to convey your oxygen. With Mediniq Healthcare Pvt Ltd rental bundles, you would be able to travel with the less equipment.

Affordable Oxygen concentrator on Rent:

In the event that you require oxygen for walking use or installed flights, Mediniq Healthcare Pvt Ltd prescribes the DeVilbiss, Philips, Inogen, AirSep. In the event that you require a lot of oxygen by day or night, at that point we'd prescribe the Eclipse. For more data, call us on 080 4152 8866    or Email us: mediniqdm@gmail.com