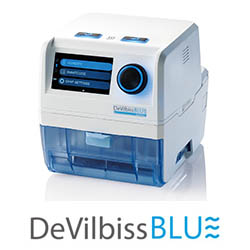 Get free quote Enter your details below
Mediniq Healthcare Pvt Ltd is providing you with the best and latest medical equipment from the world's most trusted brand. We are multi brand in one company with round the clock services; we also give discounts on the medical equipments. We are well known for providing the CPAP Machine rental; we are an authorized dealer of the world class brands of CPAP like DeVilbiss, Philips, Inogen and AirSep available for sale, rent and trail purpose. We also have a professional team of Doctors, Nurses, Bio-medical Engineers and MBA's to fulfill the needs of the customers.
Mediniq offers this CPAP Machine rental program for patients who need to utilize or attempt a machine over a constrained timeframe. Under our program, you pay the cost of a 35-day rental and will get a machine for the length of the time for testing. The thirty-five day time frame starts the day after buy.
After you have requested a machine, we will send you one cleaned machine, with one new traverse of tubing, and one new channel. Beginning the day after buy, you will have thirty-five days to utilize and restore the machine. On the off chance that the machine is not gotten at our office on the 35th day of the rental time frame, we will apply an extra charge of 80% of the machine's retail esteem, short the $250/350/450 store. In the event that you might want to expand your trial, you may buy extra rental periods. You may be charged the store once.
We require a remedy for all CPAP Machine rental. In the event that you have obtained a machine at Mediniq sometime recently, please let us know, as we may as of now have your solution on the document. We should have a duplicate of your remedy before we send your rental. Clients who have leased a machine are not qualified for our veil affirmation return program on any CPAP cover bought.
Key Features of CPAP Machine Rental:
     

Our Rental Plan

     

Rent a Standard, user friendly, Auto, and Travel free CPAP

     

Sanitary Equipment
Our CPAP Machine Rental Plan:
We at Mediniq, we realize that there are many reasons why a patient may require a CPAP machine rapidly, and we comprehend that you're not continually hoping to purchase another gadget. Here and there you require another machine for an excursion, or as a substitution, while you're present machine gets repaired. You may be thinking about utilizing a CPAP machine interestingly or you might need to test whether an auto works superior to your present standard machine. Whatever the reason, we realize that occasionally leasing a CPAP machine is a superior choice than getting one. Whatever is required for your treatment, we have you secured with our thirty-five day CPAP Machine rental program: from the season of your request, you'll have the capacity to lease the machine for up to five weeks as you seek after an all the more long haul arrangement.
Rent a Standard, user friendly, Auto, and Travel free CPAP:
Regardless of whether you need to lease a settled weight CPAP machine, a programmed gadget, or a bi-level, we have you secured. You'll additionally have the capacity to utilize a humidifier with each of our machines, so you'll have the capacity to get the ergonomic treatment you merit without purchasing the machine or humidifier yourself. Travel CPAP machine Rental: we utilize Semantics Transcend Auto with a P8 multinight battery.
Sanitary Equipment:
You can sit back and relax realizing that your hardware has been altogether cleaned: the greater part of our machines and humidifiers will be sterilized with the most recent oxygen cleaning innovation, and each request will accompany fresh out of the plastic new tubes and channels.
Return Shipping Instructions:
Mediniq covers the arrival shipping. All CPAP Machine Rental will incorporate a paid UPS return shipping mark upon buy. With a specific end goal to receive store clients must incorporate CPAP machine rental, humidifier, the CPAP travel pack, and any power connectors. Clients should evacuate the tube and channel and keep or arrange all alone.
Why Rent a CPAP Machine?
You need to attempt another sort of machine before making a huge buy. This is awesome for clients of standard CPAP machines rentals who might want to attempt AUTO CPAP.

You have a machine you adore, yet it's being repaired or supplanted under producer's guarantee. Rather than spending restless evenings tending to the arrival of your machine, lease one!

You are voyaging and require a littler or battery-skilled machine to bring with you.

You've as of late been determined to have sleep apnea and need to see the distinction it can make in your life before focusing on a specific CPAP machine rental.