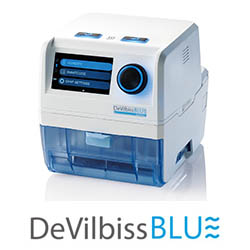 Get free quote Enter your details below
The Respironics travel battery kit for system one & dream station CPAP machine is intended for use with 50 &60 series dream station machines.
It is approved by FAA and the battery is compact and enclosed in the padded travel case.This kit does not include the power supply as the battery will operate from machines power supply.
Features:
FAA approved for Travel

Sleek design with travel case

Uninterruptible power supply

Fully equipped to power CPAPs

Long battery life expectancy

Led charge indicators
FAA Approved and Travel-Friendly
Weighing only 2.25 lbs and measuring 9 in L x 5 in W x 1 in H, this lithium-ion battery is a compact travel unit. The FAA has stated the battery covers all requirements for use on flights.
Refer to the colour coded sections on the battery as a simple guide of how to connect the battery to the device cord. This sleek battery is accompanied by a padded travel cover which is only intended for the battery as it does not have room to store other components.
FAA Compliance Letter:
Uninterruptible Power Supply
The Uninterruptible Power Supply (UPS) feature is designed to help the battery kick in automatically if AC power fails. This mode ensures power is never lost to the CPAP machine, even after power from the outlet is disconnected. When AC power is available again, the battery will be bypassed, and AC will resume powering the machine. Setting the battery in this configuration will not reduce the lifespan of the battery unless AC power is lost and the battery becomes active.
Fully Equipped to Power CPAP Units
The Respironics Travel Battery Kit includes the device cord and additional adapters to power a System One or DreamStation device. Use the device cord to connect the battery to the CPAP unit.
Long Battery Life Expectancy
The manufacturer states the Respironics Travel Battery can provide approximately 14 hours of power to a machine at a pressure of 10cm H20 or lower, as long as additional accessories have not been added to the unit. These additional accessories include humidifiers and heated tubes. With standard use, the battery is expected to operate up to 1,000 cycles.
LED Charge Indicators
This battery features LED charge indicators which can be activated to show the current charge level of the battery while both charging or being used.
1st LED Blinking: 0-20% Charged
2nd LED Blinking: 21-40% Charged
3rd LED Blinking: 44-60% Charged
4th LED Blinking: 61-80% Charged
5th LED Blinking: 81-99% Charged
All LEDs Steadily Lit: 100% Charged
During Use:
All 5 LEDs Lit: 81-100% Charge Left
4 LEDs Lit: 61-80% Charge Left
3 LEDs Lit: 41-60% Charge Left
2 LEDs Lit: 21-40% Charge Left
1 LED Lit: 11-20% Charge Left
1 LED Blinking: 0-10% Charge Left
This Product Includes…
Respironics lithium ion Travel Battery

CPAP Device Cable

Travel case.
CPAP.com always offers these services:
8 am to 8 pm CST Toll-Free Phone and Email support

24-hour access to our support forum

Learning centre for information on sleep apnea and CPAP equipment

Insurance complaint invoices

Free Prescription Request System
Manufacturer Note:
Philips Respironics Products are for sale only to patients within U.S. and not to other third parties or businesses.

All services provided by CPAP.com, including advertisement, ordering, sale, delivery, instruction, and setup of the products are performed solely by CPAP.com and independently of the manufacturer